In Memoriam: Joel Wacek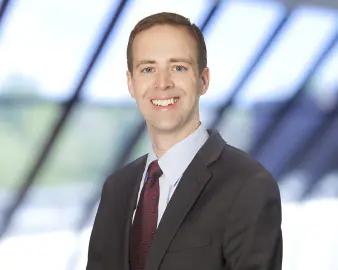 It is with deep sadness that we recognize the passing of Joel Wacek.
Joel has been an invaluable member and leader within the Hoffman Alvary team for over 15 years. His profound impact on our firm and those in our industry has been immeasurable.
At Hoffman Alvary, Joel served as Principal and was an extraordinary financial expert working with companies and their counsel in a broad range of litigation and dispute engagements. He was a nationally recognized leader in his field, setting himself apart with a profound knowledge of the intricacies of damages case law in intellectual property matters and proceedings before the ITC. Joel was retained as an expert witness in numerous intellectual property cases. His track record in front of arbitrators, judges, and juries was outstanding. He was also a notable speaker on case law issues at public and private seminars and conferences.
While managing a growing and successful practice, Joel was an altruistic mentor to many and generous with his time and his knowledge. In addition to being a dedicated coworker and friend at our firm, he was a devoted husband and father to his two children. Joel was an avid Boston sports fan including his beloved alma mater, the Boston College Eagles. Joel will be fondly remembered for his kind spirit, good sense of humor, and his love of quality ice cream, March Madness, and a good craft beer.
Our hearts are with Joel's family, friends, and colleagues at this extremely difficult time.
Addendum: Archway Research™ changed its name from Hoffman Alvary & Company LLC in February 2023.