Intellectual Property Valuation & Licensing
We are experts in the valuation and licensing of intellectual properties and intangible assets. Our valuation experts have professional valuation-related credentials from the AICPA, the American Society of Appraisers, and the CFA Institute. Our experience in complex commercial litigation involving intangible assets results in thoughtful and credible analyses that provide realistic assessments of value. Through these analyses, we have also developed perspective and expertise in the evaluation of commercial success that may be due to the use of a patented technology.
Intellectual Property Valuation
We regularly determine the fair market value or fair value of intellectual properties and other intangible assets. Due to our deep experience in litigated matters, we have a broad perspective on the amounts that are actually paid for rights to various types of intellectual properties and intangible assets.
Many of our valuations relate to businesses in which intellectual properties are the central assets of the operation or when a business is in an early stage, the value may be difficult to measure and is often contested. We have developed processes and analytics to work with any ambiguities to provide our clients with clear and supportable valuation advice.
Other intangible valuations have included contracts, customer intangibles such as customer lists, as well as copyrighted works such as software and trademarks. Our work has been in a wide range of industries including computer hardware and software, financial institutions, hospitals and research organizations, pharmaceuticals and medical devices, and consumer products.
Retained by a German cancer research center to determine the fair market value of an exclusive license to manufacture and distribute imaging agents covered by its patents related to aspects of prostate cancer treatments.

Determined the fair value of a settlement agreement and license related to x-ray technology for inclusion as an asset on the balance sheet prepared under U.S. GAAP.

Determined the fair value of a non-exclusive license taken for use of technology used in eye surgeries on behalf of a publicly traded medical device company.

Determined the fair market value of a patent licensing portfolio in the energy industry on behalf of a savings bank trying to evaluate pledged loan collateral.

Determined the fair market value of a portfolio of patents claiming methods of computing college education costs in connection with their transfer to a not-for-profit entity.

Determined the fair market value of a portfolio of patents claiming apparatus and methods used to integrate color pixels in display screens.

Determined the fair market value of a series of domain names used by a manufacturer of power generation equipment for estate planning purposes.

Retained by a trustee for a bankrupt medical research operation to determine the fair market values of a portfolio of patents it held and evaluate licensing strategies.
Intellectual Property Licensing
We often are asked to assist licensees and licensors in connection with transactions to monetize their intellectual properties. We have assisted these parties in providing strategic licensing assistance, including evaluating royalty rates, analyzing deal structures and terms, assisting with implementation of licensing programs, and providing support during negotiations. We have also been involved in post-licensing disputes, royalty audits, arbitrations, and litigation.
Assisted an academic research hospital to value certain technologies developed by its researchers. This work included market sizing analysis and strategic consulting related to identifying potential licensing and go-to market opportunities.

Assisted a research hospital with valuing the amounts it could be due under various scenarios for the uptake of a drug developed by its researchers and advised on the timing of the transaction to buy out future royalties in a lump sum payment by a third party.

Assisted a founder of a pharmaceutical company with modeling and capacity to pay royalties for the technologies necessary to develop drugs to treat disease in less-developed economies.

Retained by a manufacturer of endoscopic equipment to develop and evaluate a strategic licensing program, including evaluating the royalty terms and identifying the potential licensees.

Retained by a developer of patented technologies related to geolocation techniques incorporated into a camera and photo sharing software.

Retained by an inventor of dental technologies to assist with valuation and licensing strategies for a portfolio of patents.

Retained by an inventor of a medical device to assist with valuation and licensing of the technology to third parties.
Commercial Success
The analysis of commercial success as a secondary consideration of non-obviousness in disputes over patent validity involves evaluating technical, market, and financial factors to determine whether a patented technology or other factors are responsible for the success of a product. In these matters, we combine our expertise in analyzing patented technologies to measure damages, our skills related to the evaluation of markets for valuation purposes, and our accounting and finance backgrounds to approach complex issues.
Retained on behalf of a branded pharmaceutical company to rebut the assertion that the commercial success of a patented migraine treatment was due to factors other than the patented technology.

Retained on behalf of a generic drug manufacturer challenging the validity of the patented treatment for rosacea.

Retained on behalf of a licensee seeking to challenge the validity of patents held by a research institution for the treatment of Pompe disease.

Analyzed the nexus of commercial success related to a patented golf club design in support of a secondary consideration's analysis.

Prepared analysis demonstrating that the business methods claimed in patents did not result in commercial success of software used for aerial roof measurements.
Fairness Opinions
We are retained by interested parties to license agreements or other transactions to provide opinions on the fairness of the transaction terms. In these analyses, we examine whether the consideration provided by one party is of similar value to the assets or rights obtained by the other. Our analyses have been used in connection with the transfer of IP and intangible assets from for-profit to not-for-profit entities as part of transactions involving physicians and medical practices or when owners contribute IP assets in exchange for equity interests.
Analyzed the financial terms of a license for the use of software developed by the owner to a not-for-profit and constituted a fair market arrangement.

Evaluated the financial terms of a license between an orthopedist and a medical device manufacturer and constituted a fair market arrangement for compliance with the Stark Law.

Provided opinions for the terms of licenses and other business arrangements and did not constitute excess compensation in the context of a "pay-for-delay" settlement.
Our Professionals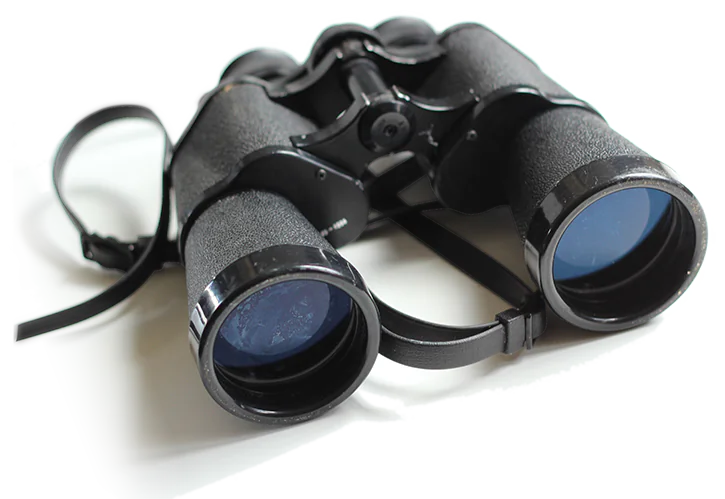 Experienced experts and consultants for challenging problems.