Commercial Litigation Consulting
Experts in damages and issues in complicated commercial litigations and valuation disputes.
Services
Contract Disputes
What damages were caused by the breach of the contract?
Our work in complex business disputes combines our specialized finance, accounting, and valuation expertise. The result is a clear process that provides credible and persuasive insights on key financial and damages issues for presentation to juries, arbitrators, and other triers of fact. We are often engaged in circumstances in which the dispute relates to intellectual properties. These issues frequently involve breaches of license agreements or instances where there is substantial complexity in the measurement of the damages.
Shareholder Disputes
What is the value of my minority equity interest in a start-up company?
We are regularly retained as financial and valuation experts in disputes between majority and minority owners of privately held corporations, limited liability companies, and partnerships, as well as by shareholders or companies accused of freezing out or otherwise breaching duties to shareholders. These matters involve determining the value of interests held by minority shareholders where challenging valuation questions often arise. Our analyses are tailored to the specific facts and circumstances that drive value.
Business Valuation Advisory
What is the value of my emerging technology company?
We specialize in complex valuation assignments that involve technology-driven businesses or situations in which the business is in an early or transitional stage and the value may be difficult to ascertain. Our experts bring strong educational and professional training to each engagement, in addition to our deep experience in valuations, strategic consulting, and disputed matters.
Post-Closing Disputes
How would a change in the seller's business affect the purchase price?
We are often retained in connection with post-closing disputes arising from corporate transactions. These litigations and arbitrations can involve a wide variety of issues, including the alleged breaches of representations and warranties, the adequacy of accounting disclosures, disputed earn-out calculations, and post-transaction employment agreements. We have been retained as expert witnesses on behalf of both buyers and sellers. When evaluating damages in these matters, we draw on our expertise to analyze the connection between the alleged actions and the aspects of the transaction or business that drive value.
Bankruptcy Analyses
How does the presence of a significant patent portfolio affect the bankruptcy process?
We are often retained on behalf of creditors' committees, debtors, trustees, or distressed businesses. Our bankruptcy analyses often include valuations of debtor assets, particularly patent portfolios and other intellectual properties. We also perform solvency analyses, accounting investigations, restatements of financial reporting, and tracing of potential fraudulent transfers or preferential payments.
Antitrust Litigation
Do the terms of a settlement constitute an anticompetitive payment?
Our analyses in complex antitrust matters build on our strengths in valuing intangible assets and determining damages from intellectual property infringement. Like our intellectual property litigation engagements, our antitrust assignments involve complex fact patterns and require a detailed analysis of markets and competition.
Unfair Competition
What damages are available for unfair competition?
We are regularly retained on behalf of both plaintiffs and defendants to evaluate damages for allegations of unfair competition under state and federal statutes. Many of these analyses are secondary to claims of infringement or misappropriation where the parties are direct competitors. Our analyses often involve computing lost profits due to unfair acts or determining the amount of unjust enrichment resulting from the unfair competition.
Legal Malpractice Defense
Are the damages claimed from alleged malpractice overstated or improperly measured?
We are often retained by law firms, their counsel, and insurers to evaluate damages claims arising from alleged legal malpractice. Due to our work in intellectual property matters and other complex business disputes, we are particularly well-positioned to assist in these cases. We have worked on matters involving allegations of legal malpractice arising from failures to prosecute patents, patent-related litigation, and complex business transactions.
Our Approach
We achieve extraordinary results based on our founding vision that small, cohesive teams of skilled experts and careful analysts can solve our clients' most important problems.
Our distinctive approach is to focus on the issues that affect the end result and develop answers that can be reasonably and persuasively presented to decision-makers and triers of fact. This approach streamlines our workflow and results in meaningful insights.
We work in efficient teams and write our own expert reports. All matters will be staffed with only the number of people necessary to effectively complete the assigned project. Our practices focus on matters that require the specialized skill set and strategic thinking of the Principals at our firm. We bring the requisite mix of experience and expertise to bear on any matter and have achieved significant results for our clients.
Our Clients
We are retained by a variety of different entities, including law firms on behalf of their clients, bankruptcy trustees, not-for-profit entities, and individuals. Law firm clients include many firms listed in the AmLaw 200 as well as boutiques specializing in intellectual property matters.
Our clients include large multi-national corporations as well as small and medium-sized businesses involved in complex business disputes. Our experience spans many industries, including computer software and hardware, consumer products, industrial equipment, life sciences, medical devices, professional and financial services, and telecommunications.
Our Professionals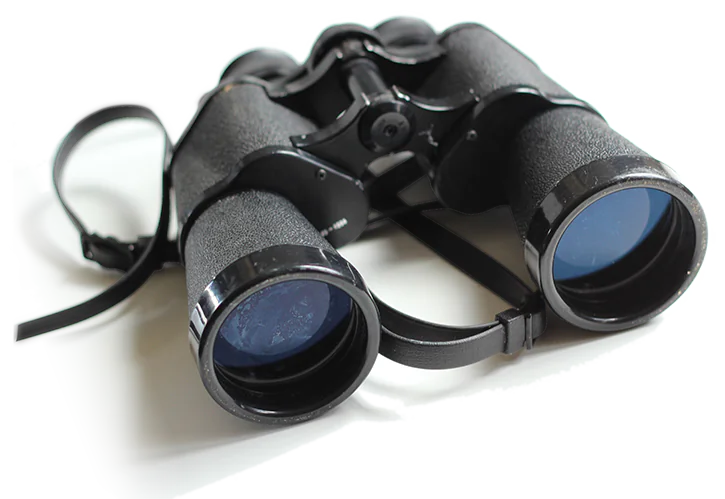 Experienced experts and consultants for challenging problems.